INTERNSHIP
Internships are a proven way to gain relevant knowledge, skills, and experience while establishing important connections in the field. Internships are also a way to get your feet wet and find out if a specific field is something you could see yourself doing full-time.
At EAP, we offer internship candidates, gradaute or undergraduate, a frontline experience in their field of study.
Successful Interns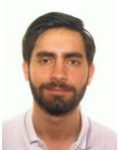 Francisco Nicolás Gomariz
Intern
Country – Spain
Course – Master University Program of Civil Engineering, Royal Institute of Technology in Stockholm (KTH) and the Polytechnic University of Valencia (UPV).
Role – Team member on the water master planning project for the Ghana Water Company Ltd.
Learnings and experiences
Involved in various fields of civil engineering including environmental impact management, project management, structures and hydraulic modelling.
Skills and software competencies enhanced
EPANET 2.0 Hydraulic Network Modelling for ten (10) low income communities
AutoCAD drafting, and
Infrastructure construction and rehabilitation unit cost formulation.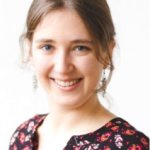 Eleonora Sprenger
Intern
Country – Switzerland
Course – Environmental Engineering
Role – Drafting, editing and review of technical reports covering aspects such as commercial improvements, water production options, hydraulic network designs and water resource assessments.
Learnings and experiences
Exposure to the client's commercial and financial operations through meetings in various districts.
Acquisition of water resources and analytical population data.
Assistance with Environmental and Social Impact Assessment reconnaissance surveys for water pipeline routing in low income communities.
Engagement with the client's customer complaints department, acquisition of customer databases as well as analysis and graphical representation thereof.
Participation in workshops on sanitary improvement projects at the Ministry of Local Government.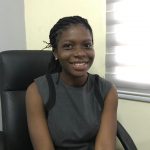 Lydia Dzaklui
Intern
Country: Ghana
Course: Higher National Diploma in Accountancy at Accra Technical University
Role: – Data entry, account classification,filing of Documents,
Learning experience:
strong computer skills
Ability to work with different people (team work) in achieving departmental as well as organizational goals
insight into the preparation of Tax and its payment
Learned the culture of the construction industry
strong organization and time management skills
efficient filing of Documents
usage of printer, photocopying machine and binding of Documents