Mussa K. Dankwah
Financial Expert/ Associate Consultant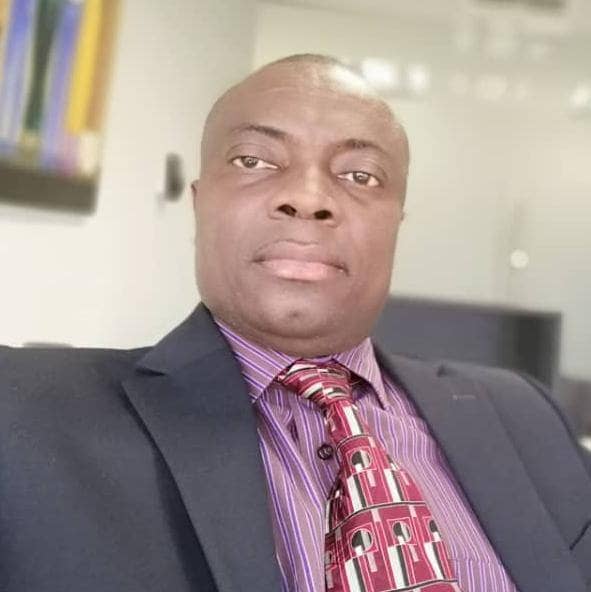 Risk & Financial Management
Financial advisory
Information Analytics
PPP projects and transactions projects
M.Sc. in Accounting with Finance from the London South Bank University
BSc. Degree in Applied Accounting from the Oxford Brookes University (UK)
Association of Certified Chartered Accountants (ACCA)
Chartered Institute for Securities and Investments (CISI, UK)
Associate member of the Project Managers Professionals and Institute of Risk Management (UK).
Mr. Mussa K. Dankwah is the Managing Consultant for DWA Risk & Financial Management Consulting Ltd and Executive Director of Global InfoAnalytics Limited. Mr. Dankwah has over 16 years' experience working on a number of PPP projects and transactions projects in United Kingdom, Ghana, Republic of South Sudan and Nigeria. Whilst in the United Kingdom (2004-2009), Mr Dankwah worked as financial advisor to the Energy Contract Management Team (ECMT) of the London Underground Ltd where he carried out financial analysis and modelling for value for money assessment for the Power Private Finance Initiative project with EDF Energy Powerlink (France).
Over the years, Mr Dankwah has supported and helped to develop various power procurement modules for the Investment Committee of Transport for London and also evaluated several capital investment projects for the London Underground Limited, including the power Bulk Supply Points (BSP) project and Construction of Supervisory Control and Data Acquisition (SCADA) systems, The Step Free Access  programme, Operational Accommodation projects, Major Power Upgrade, Station Upgrade, Telecommunication Infrastructure and ICT projects.
Between 2010 to date, Mr Dankwah has worked on several PPP projects in Ghana including the implementation of the Foreigners' Identification Management System by National Identification Authority of Ghana in partnership with Information Management Systems Ltd (iMS). He is the lead PPP financial advisor for the Public Procurement Authority for the development of mixed use development through a BOT. Mr Dankwah has also worked as a World Bank technical Advisor for a number of BOT projects in Ghana, including
Financial Consultant, Ghana National ID Card project, 2019
Developing a PPP Guide for the Ministry of Finance, 2018
Assessment of Ghana Infrastructure Financing Gap, 2016
Development of Fula Rapid Dam under PPP, Republic of South Sudan, 2015
Development of Juba Thermal Power Project, IPP, 2015
Feasibility study for the proposed pedestrian footbridge project for Ghana under BOT, 2013
Feasibility study into the financing municipal infrastructure in Sekondi Takoradi Metropolitan Assembly under BOT, 2013
Financing Waste Management in Oyo Municipal Waste Management Authority, Nigeria 2015 under BOT
Over the years, Mr. Dankwah has developed financial models to assist PPP promoters and sponsors to undertake value for money assessment using the Public Sector Comparator tool. He has strong commercial, legal and financial experience is structuring PPP deals in order to achieve objectives of the parties.
Mr. Dankwah was the PPP Advisor to the Ministry of Electricity, Dams, Irrigation and Water Resources in the Republic of South Sudan for the procurement of the Fula Hydropower Dam under Build Operate and Transfer (BOT) and Thermal Power for Juba under Independent Power Producers (IPP). Mr Dankwah was the Project Manager for the Development of Centralised Admission System for the Republic of South Sudan which was commission in March 2014.
contact details
212 Lame Dwahe Street Adenta SSNIT Flats Accra, Ghana